Organizers:
Maria Emelianenko
Yekaterina Epshteyn
Irene Fonseca
Michał Kowalczyk
Chun Liu
Pablo Pedregal
Dejan Slepčev
Adrian Tudorascu
Contact Information:
Center for Nonlinear Analysis
Carnegie Mellon University
Department of Mathematical Sciences
Pittsburgh, PA 15213

Telephone: (412) 268-2545
Fax: (412) 268-6380
E-mail: david2016@math.cmu.edu
David and Collaborators: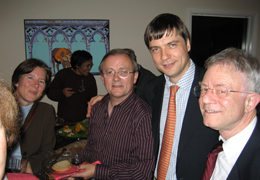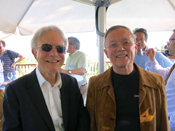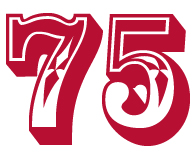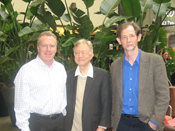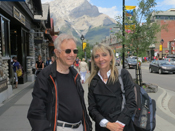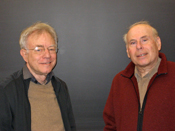 Registration for the conference is now closed. Thank you!


Invited Speakers:
Luigi Ambrosio Scuola Normale Superiore
John Ball University of Oxford
Katayun Barmak Columbia University
Patricia Bauman Purdue University
Emmanuele DiBenedetto Vanderbilt University
Haim Brezis Rutgers University
Franco Brezzi IUSS and IMATI-CNR Pavia
Lia Bronsard McMaster University
José Antonio Carrillo Imperial College London
Michel Chipot University of Zürich
Jean Dolbeaut Université Paris-Dauphine
Qiang Du Columbia University
Gero Friesecke Technische Universitat München
Dmitry Golovaty University of Akron
Richard James University of Minnesota, Minneapolis
Robert Kohn New York University
Mitchell Luskin University of Minnesota, Minneapolis
Donatella Marini University of Pavia
Hiroshi Matano University of Tokyo
Léonard Monsaingeon Instituto Superior Tecnico, Lisbon
Felix Otto Max Planck Institute for Mathematics in the Sciences
Russell Schwab Michigan State University
Marshall Slemrod Weizmann Institute of Science, Rehovot
Xiang Xu Old Dominion University
A limited amount of financial support is available for researchers in the early stages of their career. The deadline for applications for support is March 31, 2016.