AM All-Stars
The AM All-Stars are a team formed from people who play basketball regularly around 6:15 AM. The team includes faculty, staff and graduate students from around the University. Once a year they play an exhibition against the Lady Tartans. The objectives are to promote faculty student relations, to have a good time and to help the Lady Tartans get their season off to a good start.

Following the latest game the record stands at Lady Tartans 4, All-Stars 2. Next game: Friday, November 8, 2002, 7:00 PM.

Photos from November 2001 game
Bob Walker, Carnegie Tech Class of 62, photographer.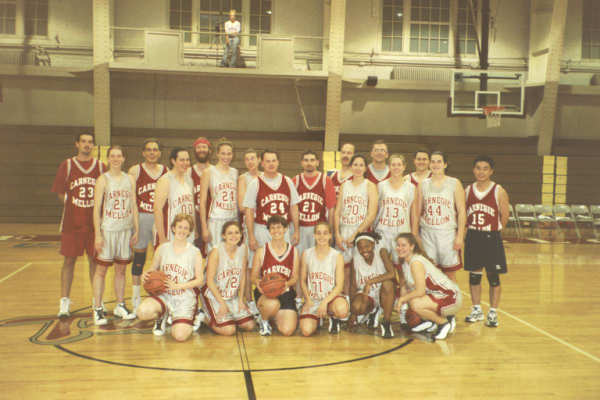 Kneeling: Sandy Rectenwald, Danielle Bennett, Kary Myers, Michelle Sodini, Kierra Wright, Carrie Hughes-Cromick
Standing: Steve Sawyer, Lisa Seacat, Russ Walker, Elizabeth Painter, Neil Donahue, Erin Brady, Beth Byers, Matt Bartman, Jeremy Smith,
Marty Altschul, Danyelle Sinclair, Dave Dzombak, Carissa Sain, Dave White, Mulligen Burns, Junlei Li

The Lady Tartans won 75-66.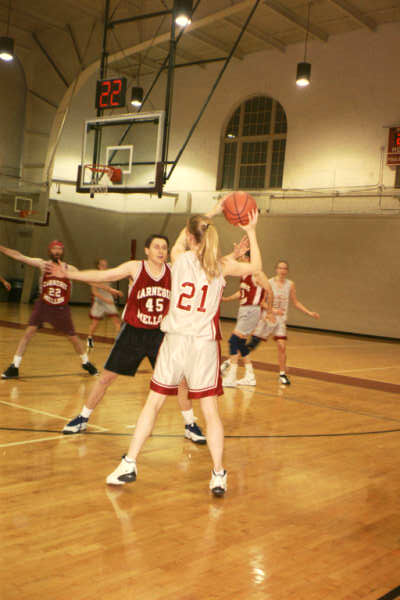 Lisa Seacat closely guarded by Dave White.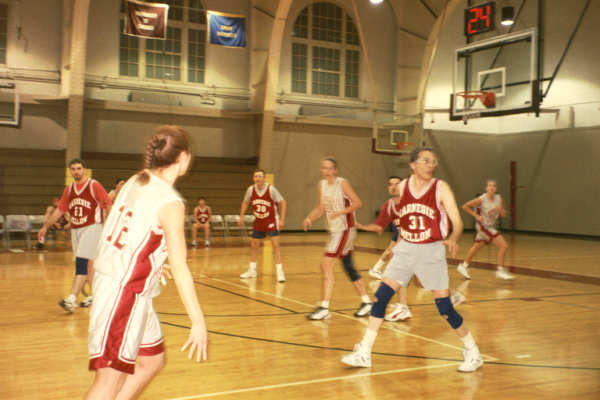 All-Stars on defense.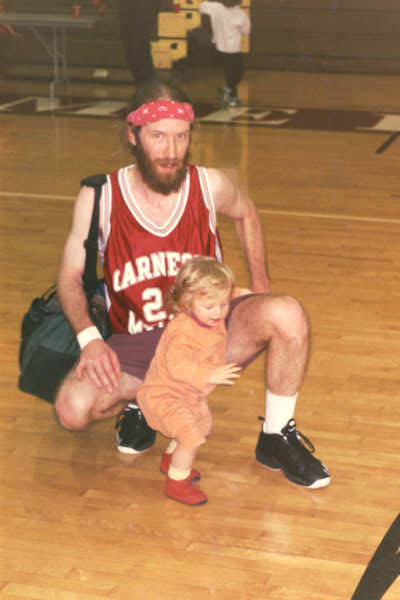 Some All-Stars raise their own fans!