Hello!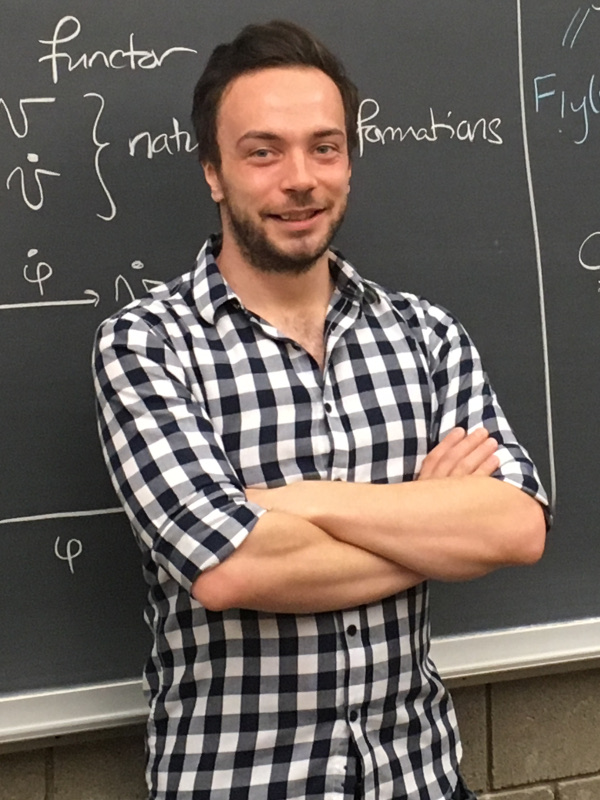 I am an Assistant Teaching Professor in the Department of Mathematical Sciences at Carnegie Mellon University in Pittsburgh.
Information about my current, past and future teaching can be found on the 'Teaching' page.
My contact info is as follows:
Aside from my teaching, I wear a few additional hats:
TA Supervisor. I am charge of hiring and training teaching assistants (TAs) and graders for most 21-xxx courses (except 21-128) — if you are a student and are interested in being a TA or grader for a math course, please get in touch!
Academic Integrity Liaison. Course instructors in the Department of Mathematical Sciences who suspect or are investigating academic integrity violations should feel free to contact me for information or assistance. I am also happy to discuss ideas for promoting academic integrity, and not just responding to violations after they occur.
Faculty Senator. Together with Giovanni Leoni, I represent the Department of Mathematical Sciences faculty on the Faculty Senate.
Short bio. I grew up in Yorkshire, a region of northern England rich in history and culture. I studied at the University of Cambridge (Robinson College) from 2009 to 2013 and at Carnegie Mellon University from 2013 to 2018, receiving a handful of degrees along the way (BA, MMath, MA, MS, PhD). I was a first-generation student. From 2018 to 2020, I was a Postdoctoral Lecturer in the Department of Mathematics at Northwestern University. I returned to Carnegie Mellon University in 2020, and have been here ever since.
My CV is available here.