Appalachian set theory
Saturday, April 7, 2012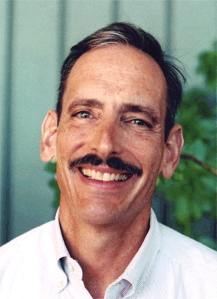 Lecture notes from this workshop by Hugh Woodin, Jacob Davis and Daniel Rodriguez (PDF)
Workshop description
A fundamental theorem in Set Theory is Jensen's Covering Lemma. This lemma is in essence a dichotomy theorem: either V is very close to L or V is very far from L. For example, one of the following must hold:
For every singular cardinal λ, λ is a singular cardinal in L and L correctly computes λ+.
For every singular cardinal λ, λ is not a singular cardinal in L and L does not correctly compute λ+.
Assuming that there is an extendible cardinal then there is a version of this dichotomy theorem which holds with L replaced by HOD. This is the HOD Dichotomy Theorem which is principal subject for this workshop. The techniques involve analyzing stationary sets and their relationships to HOD. This all leads to the HOD Conjecture which informally is the conjecture that HOD Dichotomy is not a dichotomy at all and that assuming there is an extendible cardinal, HOD must be close to V. This is related to the possible existence of an ultimate version of L.
The workshop will present the proof of the HOD Dichotomy Theorem with minimal prerequisites. Some connections with the inner model problem for one supercompact cardinal will also be discussed as well as implications for the Axiom of Choice.
Reading
Participant travel support
Funds provided by the NSF will be used to reimburse some participant transportation and lodging expenses. Priority will be given to students and postdocs, and to faculty who do not old federal research grants. Please request such funds now by sending the following information to Ernest Schimmerling by email.
Your name, university affiliation, mailing address, phone number and email address
Your professional status and

undergraduate students: please describe your background in set theory
graduate students: please tell us your year and the name of your thesis advisor if you have one
faculty: please tell us whether you hold a federal research grant

A brief statement about your interest in the workshop
Particulars
Schedule: Workshop lectures run from 9:30 a.m. to 6 p.m. with morning refreshments before the workshop, starting at around 8:30 or 8:45 a.m., several coffee breaks during the workshop, and a lunch break from 12:30 to 2:30 p.m.

Rooms: Lectures in 406 Malott Hall. Refreshments in the lounge on the 5th floor.

Maps and inks:

Getting to Malott Hall: Malott is at the corner of Tower Road and Garden Ave. You should enter Malott via the doors which are closest to the Tower Rd/Garden Ave intersection. This entrance should be unlocked. The other entrance will likely be locked.

The Best Western offers a shuttle service to Cornell. (You should let them know in advance.) The walk to the department is a little over 1.5 miles.

Once inside Malott Hall: To get to room 406 from the Tower Road entrance of Malott, follow the main hallway until you reach the stairs on the North side of the building. Go up two flights of stairs -- the Tower Road entrance is on the 2nd floor. Room 406 is the only lecture room on the 4th floor and is directly across from the library, near the stair well. Coffee will be served in the 5th floor lounge. When you exit the main stair well on the 5th floor, walk straight halfway down the hallway and turn left to get to the lounge.

Parking: Generally you do not need a parking permit to park on Campus on the weekend. There are, however, a large number of exceptions. Often they are marked with "reserved" or with a "moon" symbol and additional, self explanatory text. There is a parking lot adjacent to Malott (accessible via Garden Ave), but parking is limited there and it fills up quickly on the weekend. Additional parking can be found either East of Malott on Tower road or in the parking garage off of Hoy road (soon after you enter Campus if you enter where Dryden turns South and Hoy starts).

Coffee shops: There will be coffee, juice, bagels, etc. at the department starting at 8:45am. There is also a coffee shop (the "Coal House") on Maple (on the walking route) near Veterans Pl. There is also an excellent bagel shop, College Town Bagels, at College and Oak (it also has a branch in the shopping plaza where the Best Western is located). And Stella's (on College, just north of the intersection with Dryden Rd.).

Lunch: Collegetown is a 10 minute walk from Malott and there are several lunch options there on College Avenue, Dryden Road, and Eddy Street (the bottom of Dryden, one block downhill from College and Dryden). While there are several lunch options, Stella's is the obvious place to get coffee after lunch. They have some of the best espresso and cappuccino outside of Italy. If they are overfull, there is Collegetown Bagels or Starbucks.

Lunch options on College, before you get to Dryden:

Collegetown Bagels (sandwiches)
Rullof's Restaurant (burgers, pasta, bar food)
Stella's (bistro food and coffee)

On College, beyond Dryden:

Ko-ko (Korean)
The Nines (deep dish pizza, bar food)


On Dryden, East (uphill) of College:

Asian Noodle House
Little Thai House
Vietnam Restaurant
Hai Hong Chinese Restaurant


On Dryden, West (downhill) of College:

Plum tree (Japanese)
Dasan J Korean Restaurant
Aladdin's Natural Eatery (Mediterranean)

Bottom of Dryden/Eddy:

Mehak and Sangam (2 Indian restaurants)
Soulvaki House (Greek)